GamesOMG.com's No Wipe PVE Rusty Plug Rust Server
176.96.176.159:28040
Server Rules:
Groups of 5 or less.
No advertising.
Don't be a dick.
No douchebaggery.
No racist crap in chat or on signs.
Do not grief other players.
PVE
No Decay
No Upkeep
Raidable Bases
Xperience RPG leveling.
Server Info:
Map does not wipe. Map and player data is saved from wipe to wipe. There is a 2-week inactivity purge. If a player does not log in within 2 weeks, their base is automatically deleted. Now, there are occasions where the map and player data will wipe, they are uncontrollable by me. Sometimes an update or a patch is significant enough that map or player files are changed/updated. During these instances a map wipe and or player data wipe (blueprints) is an unavoidable part of Rust. Your backpack keeps items even if there is a map or player wipe. It is a good idea to put some items in your backpack before wipe day, just in case there is a wipe, you will at least have some things to start with.
Plugins in use:
Below is a list of currently running plugins, a link to the plugin Authors plugin page, and a link for basic plugin usage. Plugin usage is done by entering chat commands in the chat box. They are always proceeded with a slash "/" followed directly by the command, and then pressing "enter".
Example: /backpack entered in the chat console would open your backpack.
Current Map: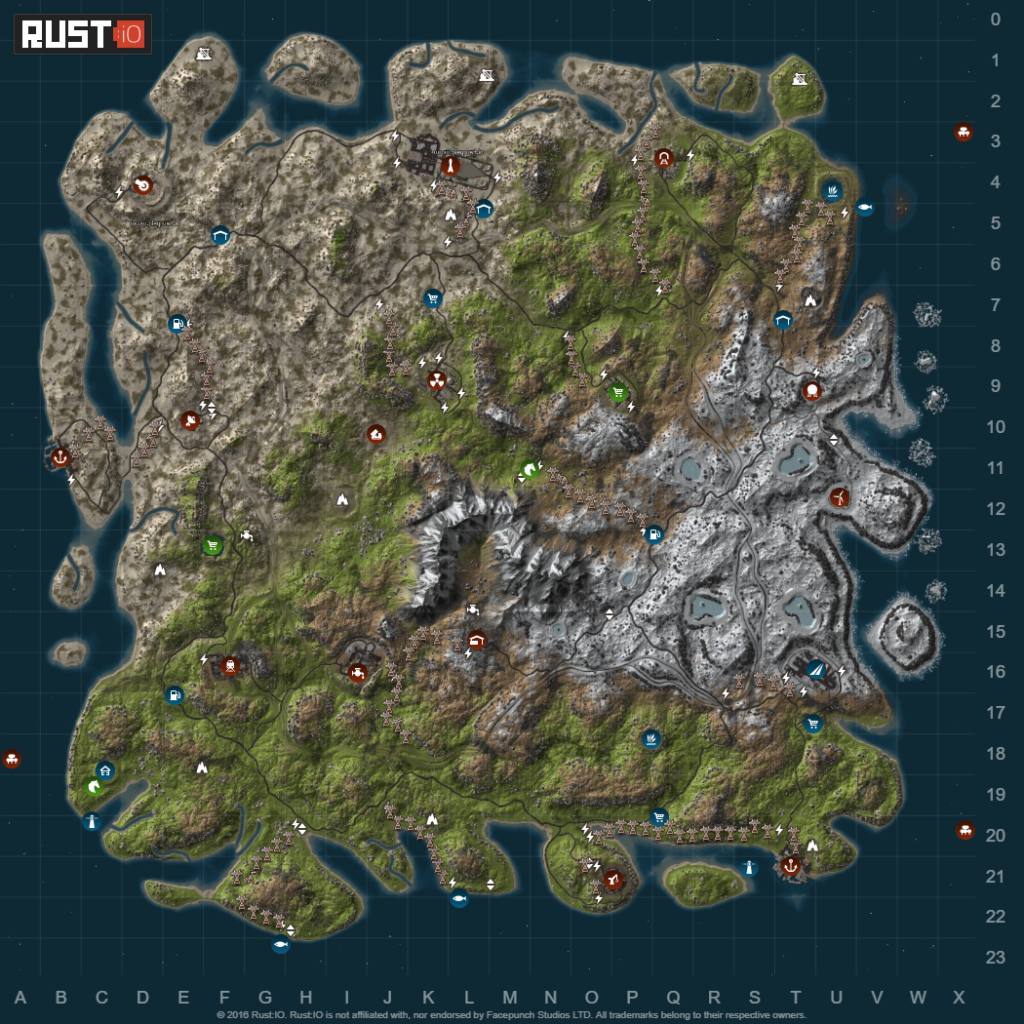 Connect here: 176.96.176.159:28040 Press f1 while in the game menu, then type: "client.connect" or "connect" followed by a space, then the IP and port to connect.