Dark Time Mahjong

GAME INFO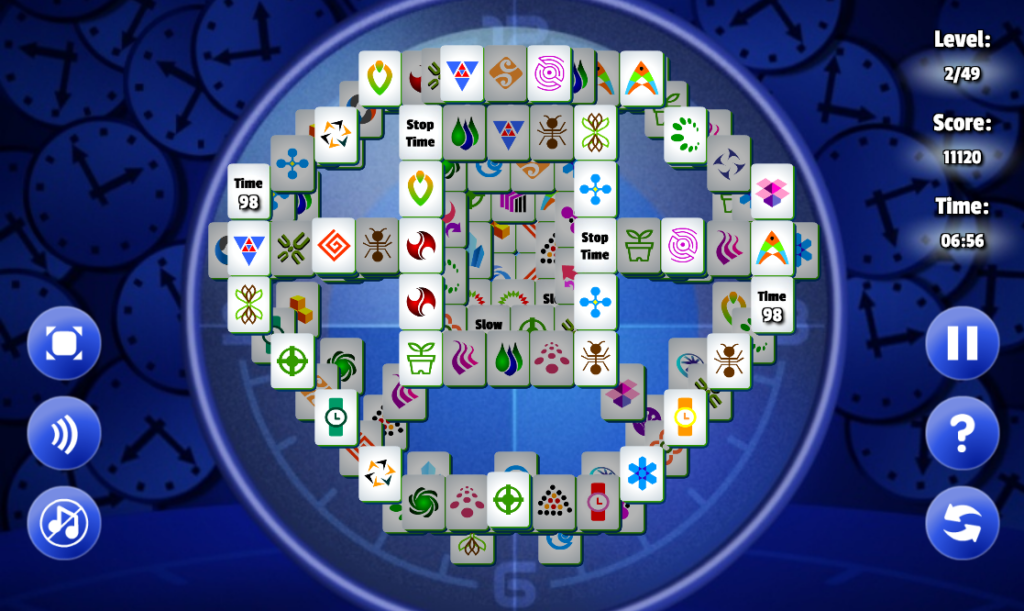 Regular mahjong solitaire game with special time tiles.
Combine the time tiles as fast as possible to get the most time extra.
Use the special slow and stop tiles to either slow down the time on the tiles or to stop it.
You can match any pocket watch tile with another.
You can match any watch tile with another.
Increase your time by pairing up the tiles with time on them. That time is counting down. The faster you play those tiles the more extra time you get. You can also slow down the timer, or stop it completely.
The stop time tiles will stop time for 20 seconds.
Just like other Mahjong games, a tile can only be used if it is free on one side.
Dark Time Mahjong can be played in full screen.
Save your score and try to beat other players high scores!
Pause game play at any time. Music and sound can be turned on/off independently.
Stuck... hit the "?" for a hint.
Game play is timed.
Can you beat all 49 levels of Dark Time Mahjong?
Looking for more free online Mahjong games to play now? Check out our Mahjong Categories page for lots more free mahjong games like dark time mahjong.
Check Out ArkUp for more free no download browser games.